According to this news story from the Melbourne Chinese Youth Club, a group of 5 African men have been allegedly robbing university students near the University of Melbourne Parkville Campus. This alleged group have been mainly targeting international students for their expensive smartphones.
This is the first incident, which occurred on the 11th of February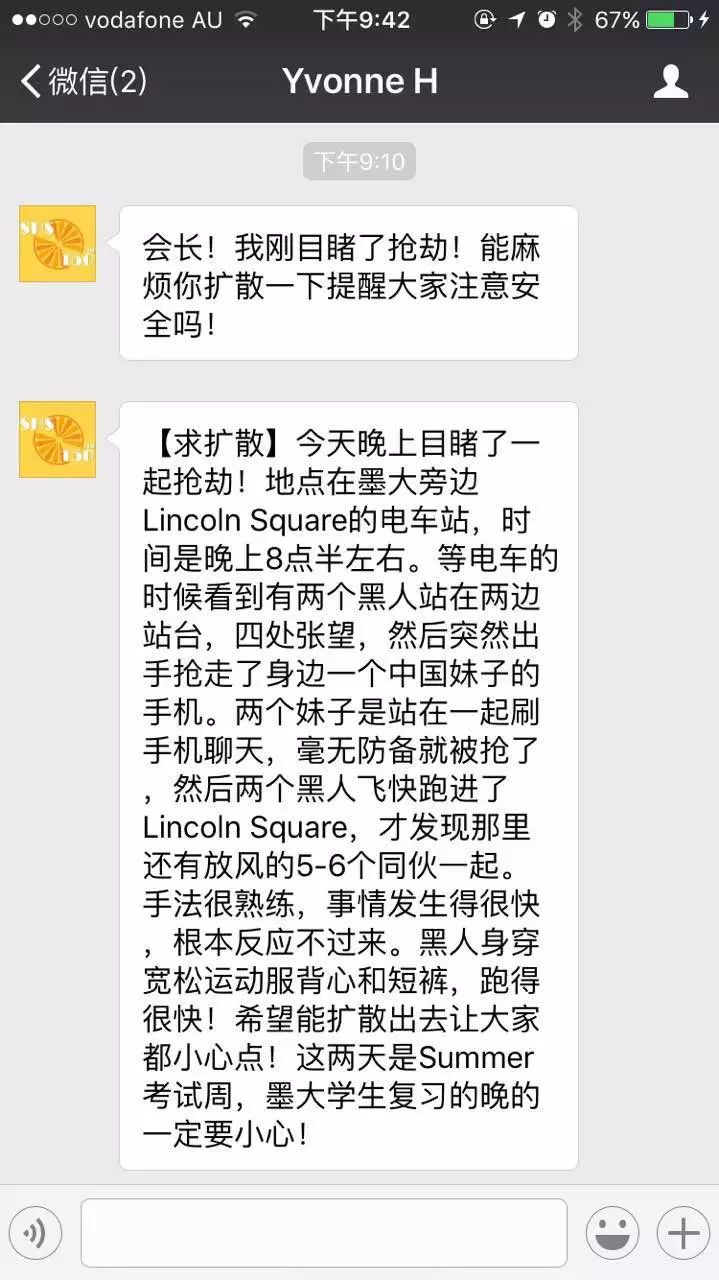 Translation of the first message:
President (of the association), I have just witnessed a robbery! Can you please send a public service announcement to warn others of this danger!

I have witnessed a robbery tonight! It was around 8:30pm near the Lincoln Square Tram Stop. While I was waiting, I saw two African men scanning the area, before suddenly they snatched a Chinese girl's phone from her.  Both girls were texting on their phones and were totally unaware of their surroundings. Then the two African men sprinted into Lincoln square to meet up with their 5 or 6 accomplices. They were very quick with their actions and seemed well trained, there was no way you could react. They dressed in t-shirts and shorts and ran very fast! I hope people will be more cautious! These are the last few days of Summer class exams and those University of Melbourne students who are studying late, please be cautious!
This is the second incident which occurred on the 17th of February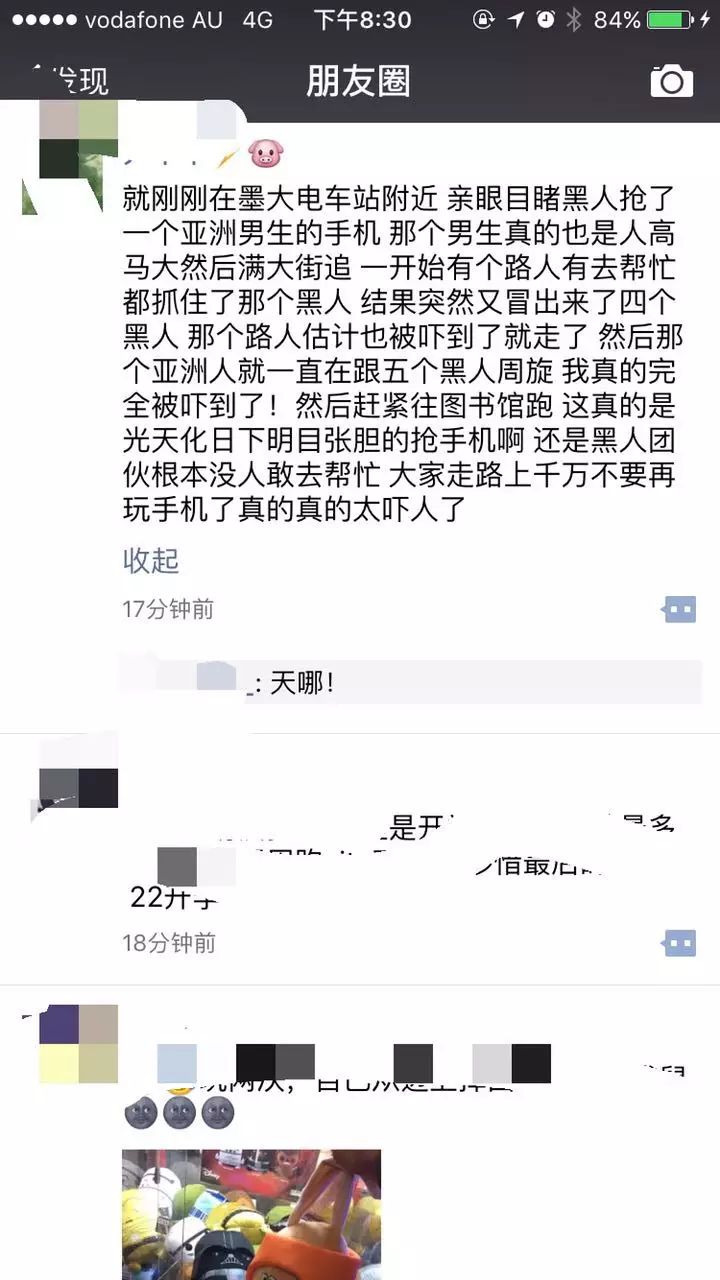 Translation of the second message:
I just eye witnessed a man of African descent robbing an Asian man of his phone near a University of Melbourne tram stop. The Asian man was quite brave and gave chase, a bystander also tried to help. When suddenly 4 more African men popped out and the bystander probably got scared and walked away leaving the one Asian man to deal with 5 African men. I felt unsafe and started running towards the library. They literally took the phone from him in broad daylight. Plus, it was a whole group of men, no one dared to challenge them. Please in the future, be wary of playing with your phones in public, it really really is very scary.
---
The rest of the article then talks about how two years ago there was a similar ordeal of lack of security in which there were male strangers stalking students. Then the articles goes how Australia is not as safe it seems, as well as that international students are viewed as wealthy and easy targets. Then there's even more on how people should go out less at night in Melbourne.
Now, the question is, are these alleged stories true? Well I don't see why two people would make up stories about both witnessing similar crimes by a similar number group of men in similar areas. I really doubt there's a racist conspiracy group within the Chinese international student community. But, it is up to you whether to trust these account or not. I personally think that these incidents have occurred and that due to how disconnected many Chinese international students are from the fabric of Melbourne society, they didn't report it to anyone else but their surrounding peers.